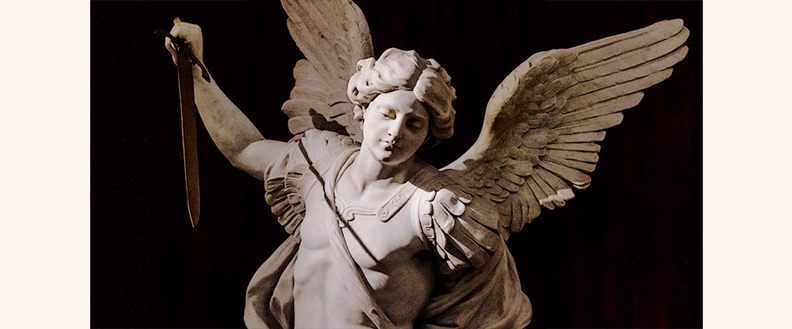 We should not forget, during these days of struggle, that a deadly enemy is behind and within all the battles we wage in this world. If we fight this war with Satan alone, we shall surely be defeated. But God promises us that we will not be attacked or tempted beyond our strength, if we look to HIM to be our strength and call upon His aid. St. Michael the Archangel is God's appointed general in the war against Satan. He has always been invoked as a defender of the Church. More than once he has come to her aid. It would be a mistake to think that he, and all the Angels, have no care, interest, or involvement of our lives here on earth.
In this newsletter we share stories about these, our Heavenly patrons, as well as a prophetic vision that resulted in Pope Leo XIII composing a personal exorcism which he recommended be prayed often in our combat with Satan.
In WEBSITE NEWS we give suggestions for spiritual reading about the angels.
In COMMUNITY NEWS we just recently renewed our vows, and have been keeping busy with several projects. Read more…