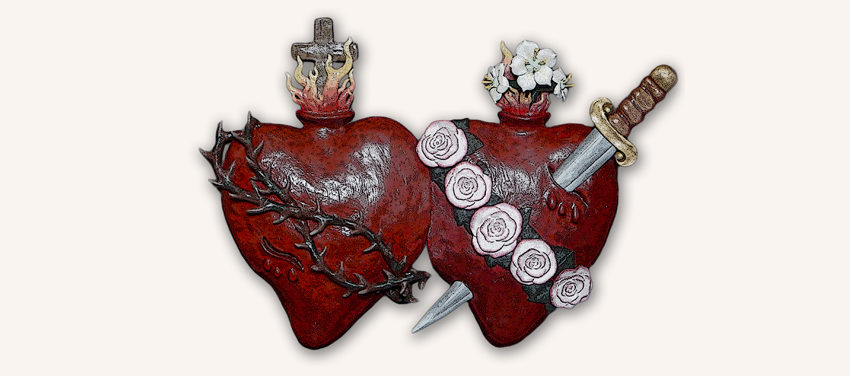 The Sacred Hearts and Fatima
This year we are celebrating the 100th anniversary of the apparitions at Fatima. In the June apparition, Our Lady showed us Her Immaculate Heart and asked for reparation. We look at a side by side comparison between the apparitions and requests of the Sacred Heart to Saint Margaret Mary, and those made by Our Blessed Mother at Fatima. We also bring to mind the miracle at Hiroshima, that community that miraculously survived the nuclear bombing because of their faithfulness to Our Lady's message.
In WEBSITE NEWS we look at the history of Sacred Images such as pictures, their importance as sacramentals, their meaning, and the aid that they can be to our spiritual life.
In COMMUNITY NEWS we concentrate on the beautiful procession we were able to have in honor of Our Lady, as well as the many other projects that are keeping us busy. Read More….