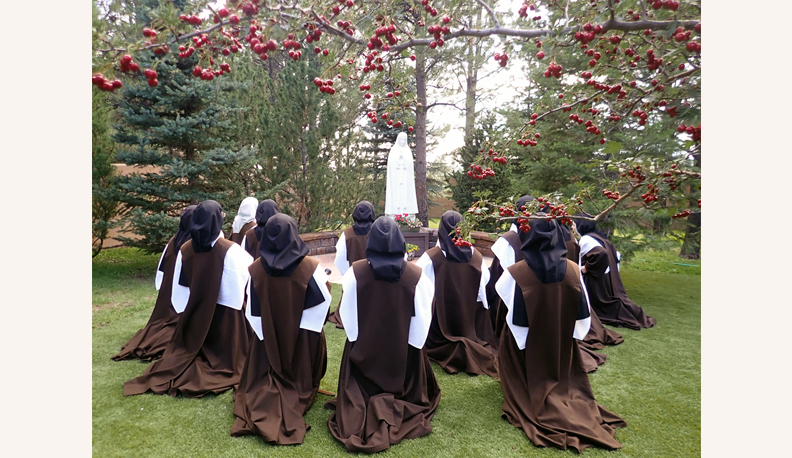 Simplicity in life and in our spiritual life is what our loving God desires for us. God, Who is holiness and simplicity itself, and Who made us in His Own image, urges us by His grace in our souls, to become like Him. The lesson of simplicity is really all about detachment and trustful abandonment to God and His Providence – all for love's sake and for the life that we must share with God. It's about love!
In WEBSITE NEWS we give the history and describe the beautiful symbolism behind devotion to the Infant of Prague, as well as spiritual reading suggestions and suggestions for Advent.
In COMMUNITY NEWS we share pictures of our projects from the last few months, especially new gowns we made for the renovation of our own Infant of Prague statue. Read More….