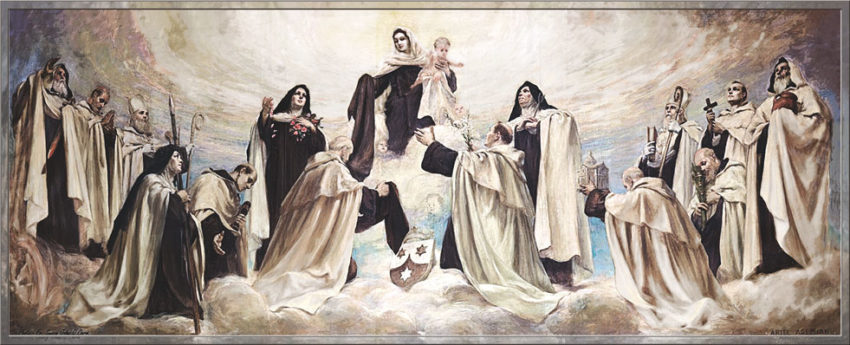 It has long been the custom of Catholic Religious Orders to have a separate day, usually in November, to honor their own particular saints. Today, November 14th, is Carmelite All Saints Day . Again, just as on November 1st, the emphasis is on those whose feast day is not on the regular liturgical calendar, and those "unknown" Saints. We would like to introduce you to a few of these Carmelites - holy, prayerful, apostolic, heroic, and in love with Christ Our Lord: St. Peter Thomas, Blessed John Soreth, Blessed Fances D'Amboise, Sister Marie of Saint Peter, Mother Elias, and many others.
In WEBSITE NEWS we discuss the importance of Patron Saints, and the practice of using or wearing patron Saint medals. Of course there are preparations to be made for the season of Advent, and we are still working on our new website.
The biggest announcement in COMMUNITY NEWS is the start of a new building project. Read More….