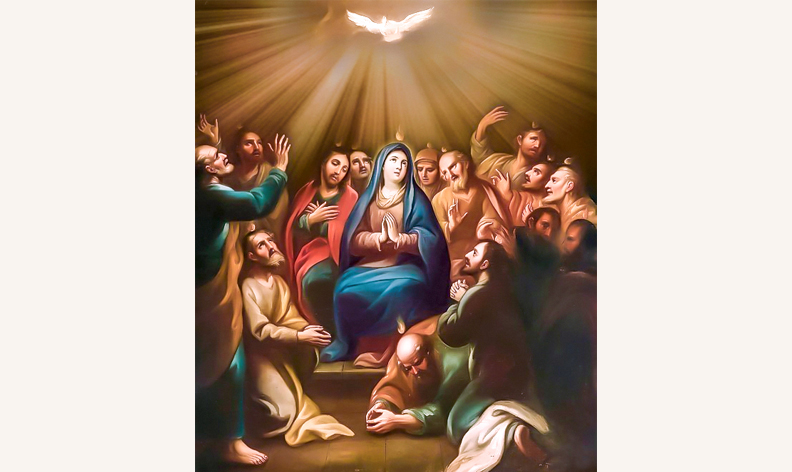 It was during these days of the "first retreat" between the Feast of the Ascension and Pentecost that the Apostles underwent the last and most difficult part of their spiritual training. The season of Pentecost is the season of sanctification. Throughout our life, it is our turn to "fight the good fight" and carry Christ's truth and victory banner into the world.
We also remember the anniversary of Our Lady of Fatima and all her message means for the modern world.
In WEBSITE NEWS we give suggestions for reading during this holy Liturgical season, introduce some new images of Blessed Mother, and give an update on our attempts to update the rosary ordering process on our website.
In COMMUNITY NEWS we finally finished the big vestment project we have been working on for the last four years – a solemn vestment set for Easter. We share pictures and stories of how a solemn set like this is made. Read more…