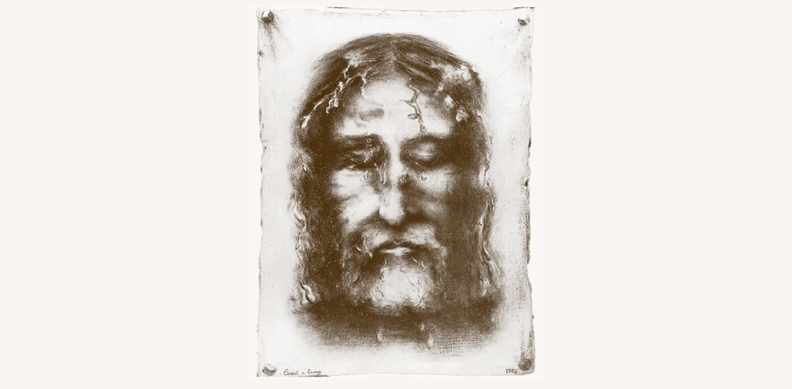 In His Likeness
In His Likeness
Jesus! Thy dear and holy Face
Is the bright star that guides my way;
Thy gentle glance, so full of grace,
Is my true heaven on earth, today.

My only wealth, Lord! is thy Face;
Naught ask I more than this from Thee;
Hidden in the secret of Thy Face,
The more I shall resemble Thee!

Leave on me the divine impress
Of Thy sweet, patient Face of love,
And soon I shall become a saint,
And draw men's hearts to Thee above.
– Excerpt of St. Therese, Canticle of the Holy Face
Translation from the original French
Dear Friends of Carmel,
Once again, we find ourselves in the season of Lent. None of us can forget one year ago, when Lent became more challenging than perhaps ever before – and for many, a sad nightmare. Even so, as ever He is, God was with us, guiding all events to the accomplishment of His will for the good of souls. He has brought us through this difficult year to another Lent, offering us again all of its graces and struggles unto victory! Both for the world and for the interior spiritual life of each, let us embrace His gift. To those of you who are still suffering without regular Mass and Sacraments, God gives an abundance of grace to supply for what is lacking in the material order. Let us all pray for one another, united in the spirit of Lenten penance.
Past newsletters have presented various aspects of this holy season, and we invite you to read or re-read the helpful instructions there offered by the Church through Scripture, the Saints and other trustworthy guides. Holy Church always reminds us that Lent should be a retreat, one in which under Her guidance, we are led to the practice of a more perfect Christian life. Through the liturgy, she shows us the example of Christ, and by fasting and penance associates us with His sufferings, that we may have a share in His redemption. See our past newsletters: Why Must we do Penance?, Lent a season of Healing, The Reason for Lent and the Stations of the Cross, A prayerful Lent, Lent in Secret, Christmas in Lent, Lenten Devotions and St. Joseph, Lenten Conversion and others, to read more about this holy season.

Fitting Devotion for Lent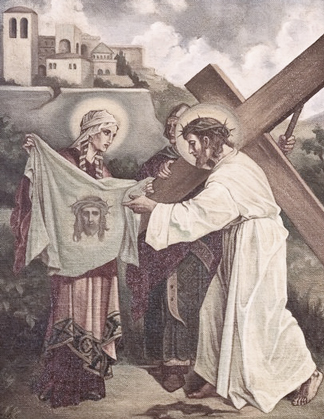 Several years ago (2018), we spoke in our newsletter about devotion to the Holy Face of Jesus. In these few short years, when we have seen so many changes in the "landscape" of the world – personally, socially, culturally, politically, morally, emotionally – we felt it very fitting and timely this Lent to give further emphasis to this devotion and its original and ongoing purpose.
Devotion to the sacred Face of Jesus is one of the oldest in Christian tradition, many saints through the ages practicing it. But in modern times, it was to a Carmelite nun in the Carmel of Tours, France, Sister Mary of St. Peter, that Christ Our Lord, in 1844, revealed a message of sorrow and merciful warning. He revealed that Devotion to His Holy Face would now have a twofold purpose of reparation: for BLASPHEMY and for the PROFANATION OF SUNDAY and Holy Days of Obligation, the two principal sins which in modern times grieve and provoke the anger of Almighty God.
Our Lord gave to Sister Mary a prayer of reparation in praise of the Holy Name of God, called the Golden Arrow Prayer, to repair the wounds inflicted upon Him by the poisoned arrow of blasphemy.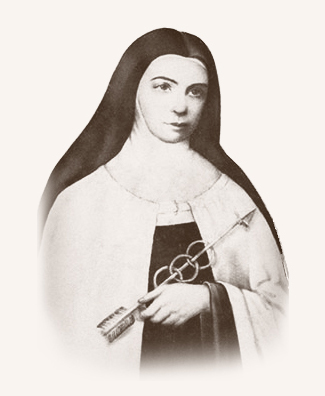 He explained: "My Name is everywhere blasphemed. Even children blaspheme!"Sr. Mary said, "He then made me understand that this frightful sin, more than any other, grievously wounds His Divine Heart, showing me how by BLASPHEMY the sinner curses Him to His Face, attacks Him openly, nullifies Redemption, and pronounces his own judgment and condemnation… The Savior made me understand that His justice was greatly irritated against mankind for its sins, but particularly for those that directly outrage the Majesty of God–that is, Communism, Atheism, cursing, and the desecration of Sundays and the Holy Days. He said, 'The executioners crucified Me on Friday, Christians crucify me on Sunday.'"
Thus, in this brief excerpt from her writings about this Devotion do we find for ourselves our purpose and observance for Lent! Some may find it surprising that the heinous crimes of murder of the innocent, for example, or the monstrous injustice and greed of the powerful, or other grave sins would be more offensive to God – and indeed they are offensive. But think a moment to what is clearly the source of these and other vicious sins. Is it not forgetfulness, disregard, disdain and utter hatred of God? Is it not the terrible failure of individuals and of nations to acknowledge and worship God as Creator, Ruler, Master, Judge? Truly, in this post-Christian, secularized world, the living and true God, "who so loved the world," has never been more betrayed and unheeded. Blasphemy has become so commonplace to us in our modern day that most people don't give it much thought. But "My thoughts are not your thoughts, nor are your ways My ways" (Isaias 55:8), says the Lord, and He so desires our reverence and respect that He decreed it to us as the Second of His Ten Commandments: "Thou shall not take the name of the Lord in vain." Sunday is no longer kept sacred by most in the modern world. The Christian "day of the Lord" (in honor of Our Savior's Resurrection) has become "business-as-usual" in many ways – a day to catch up on chores or go shopping. But is not the Third Commandment, "Thou shalt keep holy the Lord's Day"?
Sister Mary of St. Peter was given by God a vivid realization of the terrible sin of blasphemy – as though each one who cursed God was himself striking, beating, spitting on the Face of Christ! She wrote: "It is this adorable Savior's Face brimming with ineffable mysteries which blasphemers cover with disgrace, renewing the bitter sufferings of His Passion each time they assail the Divinity, for the Holy Face is the very Image of God."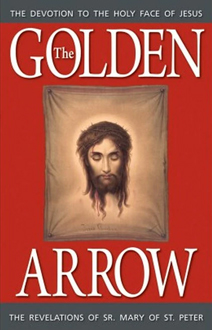 It is true that sometimes malice is not in those who blaspheme. Mindlessly taking the name of God and the Lord Jesus in vain all the day long in their moments of stress and exasperation, "they know not what they do." One of the Sisters remembers such a fellow when she was working her way through college as a waitress at a popular restaurant near the university. One of the cooks had the horrible habit of saying the Holy Name all through his shift. For a while, she silently put up with this, not wanting to make a scene, often saying under her breath, "Blessed be that Name!" But finally a day came when she just blurted out to him over the serving counter, "Hey, that IS the name of a person, you know!" Well! Amazingly, the embarrassed shock of hurt realization that covered the young man's face was followed by sincere apology, and he really made an alteration of his habit.
More details of the revelations to Sister Mary of St. Peter are found in the book, The Golden Arrow, her autobiography. She had a faithful ally in her efforts to accomplish the heaven-sent mission to promote this devotion in Leo Dupont, friend and benefactor of her Carmel. This remarkable layman, the instrument of countless miracles through devotion to the Holy Face, was declared Venerable by the Holy See in 1939. As another "apostle" of Devotion to the Holy Face, he wrote in a letter: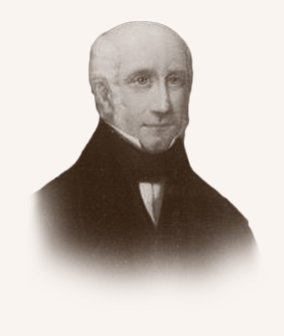 "Ah! if this devotion did but reign in all hearts, we should soon see the last remnants disappear of the odious blasphemy which has come down even to our own days: the denial namely of the Divinity of Jesus! The devotion to the Holy Face is a sign of predestination, for what soul is there which after having loved and venerated this august Face on earth may not rest assured of one day venerating it amidst the triumphs of its glory?"
St. Therese, the Little Flower, is also well known for her singular devotion to the Holy Face. When her sister photographed her shortly before her death, Therese insisted on holding the image of the Holy Face, the image to which she tried to conform herself, saying often, "Jesus, make me like you!" You can read the special prayer she composed in our 2018 newsletter on the Holy Face. Some weeks before her death, to celebrate the Feast of the Transfiguration (August 6), her sisters brought to the infirmary from the choir the picture of the Holy Face that she loved so much, and they hung it where she could see it. Looking at the picture, she said, "Oh, how much good that Holy Face has done me in my life!" She said to Mother Agnes, her sister, on her deathbed: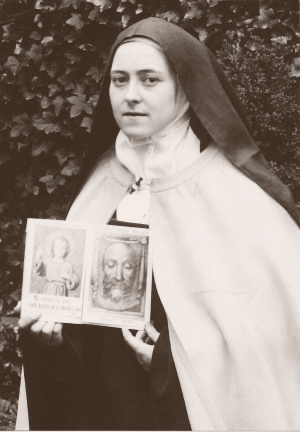 The little flower transplanted to Mount Carmel was to expand under the shadow of the Cross. The tears and blood of Jesus were to be her dew, and her Sun was His adorable Face veiled with tears. Until my coming to Carmel, I had never fathomed the depths of the treasures hidden in the Holy Face. It was through you, dear mother, that I learned to know these treasures. Just as formerly you had preceded us to Carmel so also you were the first to enter deeply into the mysteries of love hidden in the Face of our Spouse. You called me and I understood. I understood what real glory was. He whose kingdom is not of this world (John 13:36) showed me that true wisdom consists in "desiring to be unknown and counted as nothing" (Imitation of Christ, 1, 2-3), "in placing one's joys in the contempt of self." (Ibid, 49:7) Ah! I desired that, like the face of Jesus, my face be truly hidden, that no one on earth would know me (Isaias 53:3). I thirsted after suffering and I longed to be forgotten. —The Last Conversations
The last great apostle of the Holy Face was Venerable Mother Maria Pierina, who from her youth received graces and revelations from Our Lord concerning His Holy Face. The revelations all had the same emphasis of attraction to His beauty and of loving reparation, especially for blasphemy. Explaining to her the union of this devotion to that of His Sacred Heart, He told her, "I desire that My Face, which reflects the intimate griefs of My Soul and the sorrow and love of My Heart, may be more honored. Whosoever contemplates Me, consoles Me."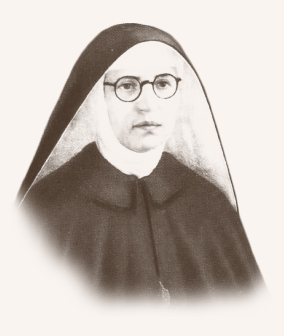 How easy it is to love! And Love, in case we need to be reminded, is what God truly is; it is our whole Faith, living and enduring through life until we reach Heaven. It is what Lent is all about!
During your prayer this Lent, take time to gaze with love upon the Countenance of Our Savior. Consider, at least for a little while, His noble dignity, His patient silence, His suffering love for us. It is the vision of that Face we will contemplate for eternity! "Each time that anyone will contemplate My Face, I will pour My love into hearts and by My Holy Face they will obtain the salvation of many souls… Contemplate My visage and penetrate My Heart's depths of sorrow. Console Me…" (Further revelation of Our Lord to Mother Maria Pierina)
Leo Dupont, who became known as the Holy Man of Tours, came to appreciate deeply how the devotion unites us to Christ crucified: "… I have begun to understand that Our Lord has revealed the devotion to His Holy Face in order to make us enter into the mystery of His sufferings, continued in souls."
The Psalms also make wonderful reparative prayers during Lent and throughout the year, and nearly all of them proclaim and give veneration to the Name of God. Indeed, the Psalms beautifully teach and remind us that God lovingly protects His people, "for His Own Name's sake"! See in particular, Psalms 8, 9, 30, 32, 68, 70, 78, 85, 90, etc.
Website News
Images of His Face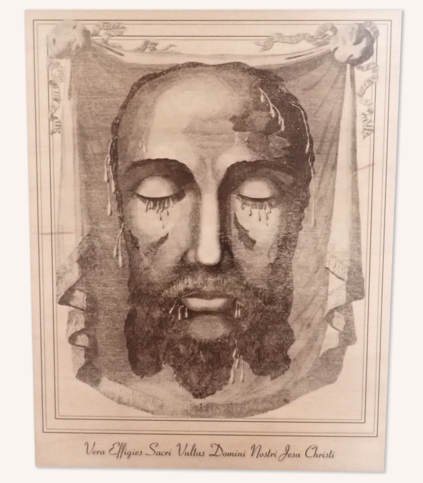 For the devotion of the faithful, we are introducing on our website several new images of the Holy Face.
The Veil of Veronica is traditionally believed to possess the image of the Face of Christ, miraculously fixed there by Our Lord on His way to Calvary in gratitude for this woman's compassionate gesture to comfort Him (6th Station of the Cross). Numerous artistic reproductions/renditions of this image have been created throughout the centuries, some of which were commissioned by popes. These images were the first to represent the Holy Face devotion. One such reproduction, commissioned by Pope Pius IX, is now a treasured possession of our Carmel (more about this in our Community news). Desiring to share our treasure, we have reproduced it on a simple maple wood plaque.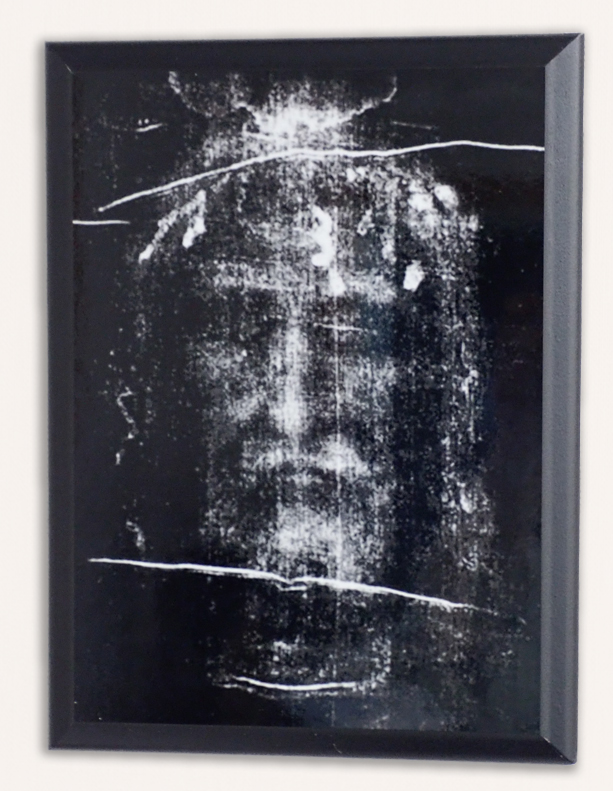 In the 20th Century, the Shroud of Turin revealed a more distinct appearance of the Face of Christ. Secundo Pia is best known for taking the first photographs of the Shroud on May 28, 1898. When he was developing them, he noticed that the photographic negatives showed a clearer rendition of the image. The image he obtained from the Shroud, along with more advanced photography 30 years later, was approved by the Church as part of the Devotion to the Holy Face of Jesus. In granting this approval in 1936, Pope Pius XII called the Shroud a "holy thing perhaps like nothing else." The last 40+ years have seen many in-depth scientific studies done on the Shroud, the most prominent being led by a scientist who lives here in Colorado Springs (See: Turin Shroud Research Center). The remarkable discoveries are more than we can discuss here, but are certainly worth exploring. The fact that the image (quite apart from the blood stains) somehow rests on top of (rather than in) the fabric, and that it has a 3-D dimension, has led scientists to believe that the image itself is something of a "photo negative" created by an intense flash of energy or light. Of this striking image left on burial cloths believed to be those of Christ, we have also made a beautiful plaque reproduction.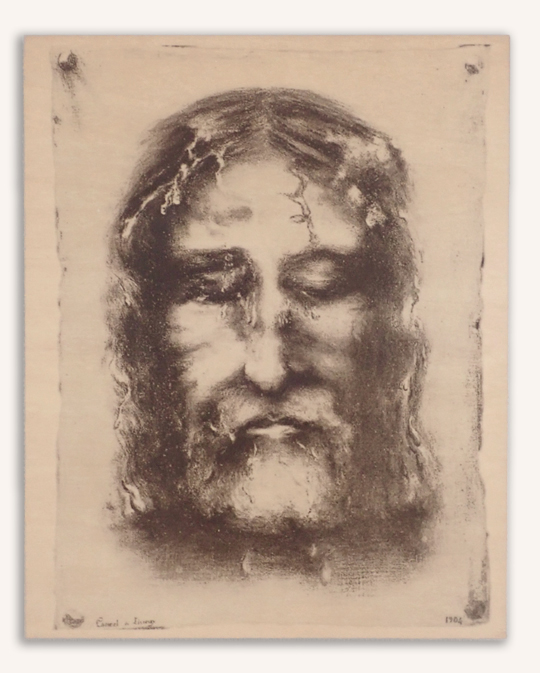 The first Shroud of Turin photographs were taken the year after St. Therese's death, so she herself never saw it. But her sister, Sister Genevieve (Celine), rejoiced to see it – and to promote it. She was the capable artist who painted that famous picture of St. Therese holding the crucifix and roses. She used her talents to paint the Face of the Shroud of Turin, and this we also decided to make available as a maple wood plaque.
Holy Face Medal
The first Holy Face medals were struck in the 1940s under the instruction of Mother Maria Pierina. The medal met with great obstacles at first, but the necessary permissions were finally obtained – and the expense of striking the medal miraculously met when she found the exact amount needed, 11,2000 lire, in a desk drawer!
The medal was widely distributed during the Second World War, especially to soldiers, sailors and pilots, and quickly became known for the many miraculous spiritual and temporal favors attributed to it. It was said of the soldiers taken prisoner of war who wore the medal, that none were executed.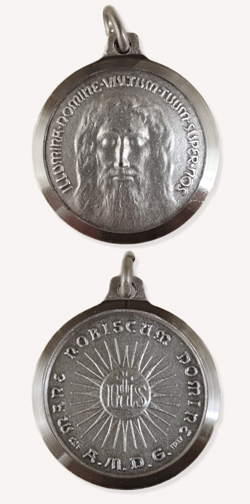 In Our Lord's words to Mother Maria Pierina:
"By My Holy Face you will obtain the conversion of numberless sinners. Nothing that you ask in making this offering will be refused you. According to the care you take in making reparation to My Face, disfigured by blasphemers, I will take care of your soul, which has been disfigured by sin. I will reprint on it My Image and render it as beautiful as it was on leaving the Baptismal Font. I promise personal and spiritual protection to all who venerate this medal."
One side of the medal has the image of the Holy Shroud of Turin and the words of Psalm 66:2, "Illumina Domine Vultum Tuum super nos" (May the light of your Face, O Lord, shine upon us). The reverse of the medal depicts the Blessed Sacrament, with the letters IHS (emphasizing once again the connection between devotion to the Holy Face and the name of Jesus) and "Mane nobiscum Domine" (Stay with us O Lord). The initials I.O.G.D. (or A.M.D.G.) in Latin mean: IN OMNIBUS GLORIFICATUR DEUS, (In all things may God be glorified or to the greater glory of God).

According to the Holy Face Association: "The medal should be worn around the neck. Whoever wears this medal and, if possible, pays a weekly visit to the Blessed Sacrament on Tuesday in a spirit of reparation for the outrages received by the Holy Face of our Blessed Savior during His passion and those bestowed on Him every day in the Sacrament of His Divine Love, will be granted the gift of a strong faith and the grace to fly to its defense, conquering, if need be, all interior and exterior difficulties. Moreover, they are promised a happy death with special assistance from Christ Himself."
We have had difficulty keeping these medals in stock! But we have recently added a few more designs to our selection, including a more affordable aluminum option, as well as a gold-colored option.
Other Holy Face Sacramentals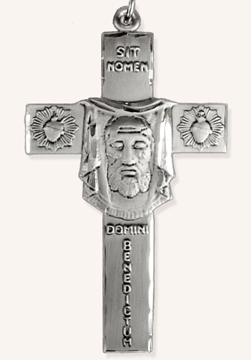 In our last newsletter we promoted the Holy Face chaplet as one that is prayed for the downfall of the enemies of the Church. Knowing some of the history behind the devotion gives more meaning to this chaplet and why it is regarded in this way. The name of Jesus is said frequently during the recitation of the chaplet, along with the prayer "Arise, O Lord, and let Thine enemies be scattered, and let them that hate Thee flee from before Thy face," the opening verse of Psalm 67 (68).
The Holy Face cross was also brought to our attention by a customer who wanted us to put this cross on his Holy Face chaplet. We have now made this option available on chaplets and rosaries, as well as for individual purchase. On the front of the cross (along with the image of Christ) are the words "Sit nomen Domini Benedictum." (Blessed be the name of the Lord). It is a Carmelite custom to bow whenever these words are repeated in the Divine Office. On the back of the cross are the words "Vade retro Santana" (Go back Satan).
Spiritual Reading for Lent
The penances of Lent are practices of piety that Our Lord Himself preaches in the Gospel (See Mt.6): almsgiving, prayer and fasting. From the earliest centuries of Christianity to our own day, catechumens have studied to know their Faith in preparation for Easter baptism. So in addition to and as an extension of the evangelical practices, study has always been recommended as a Lenten exercise. For many, study is indeed a penance! Worry not – there will be no multiple choice test at the end of Lent. However, we should be concerned about the "final exam" at the hour of our death. Then, too, there are all the many "pop quizzes" found in the moments of our daily life until that hour. The point is that we really do need to know our Faith, in order to live by it – for by our living of that Faith will we be judged. One of the Mass prayers from the first week in Lent prays, "Turn towards us, God our Savior, and that this Lenten fast may profit us, train our minds with your heavenly instruction."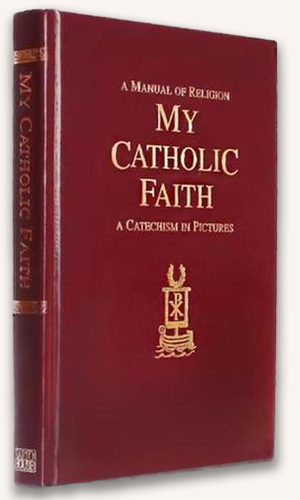 Study is a great endeavor, and learning a great joy, once we take the plunge and commit to it. Lent is a perfect time for this, and we have books to help you. Two beautiful books are illustrated catechism books: The Catechism in Pictures with beautiful, devotional full-color art, and My Catholic Faith, a Manual of Religion with highly-detailed sketches and engraved plates that are themselves teachers. Both have excellent scripture references for the topics covered. These are not simply children's books, although children will benefit from them. They are serious, straightforward explanations of the tenets of our beautiful religion. All can benefit!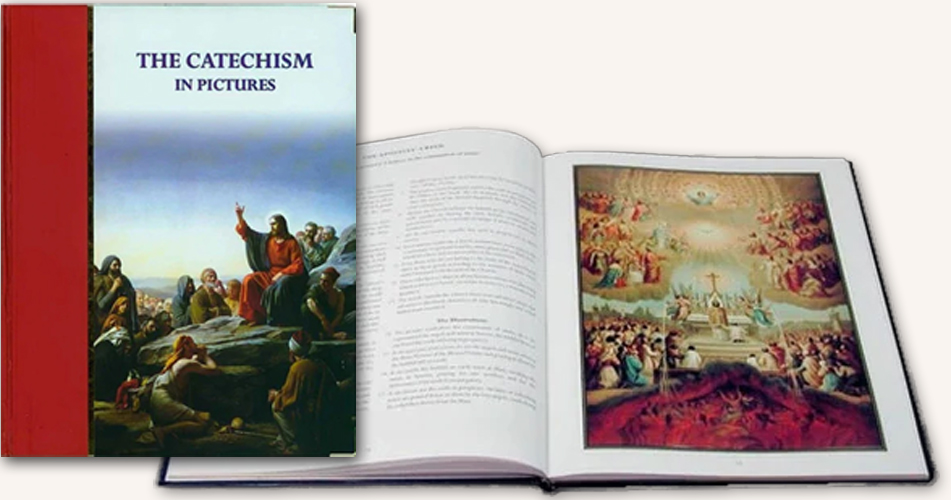 Another wonderful book for study is one of our rare out-of-print books, The Sacraments in the Christian Life. This book is a wonderful collection of readable, engaging explanations of the Sacraments, those streams of grace offered to us by Christ through His Church. What a fine work for Lent – to learn more in depth the meaning of the Sacraments that are the mainstay of our Catholic life! For those preparing to enter the Church, or for those teaching, this book is an excellent source for understanding these gifts of Our Lord to each of us.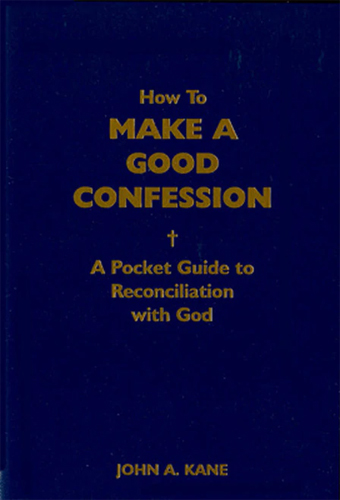 Reading about Our Lord's Passion, also, is always fruitful for our prayer and spiritual life: Of particular value for you may be the edifying, encouraging Sermons of St. Francis de Sales for Lent and Bossuet's Meditations for Lent. Compassionate understanding of human weakness fills the counsels of these two books – we can all recognize ourselves in the short, focused chapters! They offer helpful reflections on the perfect answer to our frailty – God's strength, God's mercy, through Christ Our Lord. Further eloquent considerations for Lenten conversion may be found in The Spiritual Combat, Prayer, the Key to Salvation, and Consoling Thoughts on Trials of an Interior Life. The constant theme of these wonderful books is how to overcome and leave behind the obstacles to friendship with God and progress to Heaven. All these holy men emphasize above all how essential it is to maintain one's soul in peace. Progress is not found in troublesome worry and self-focused anxiety.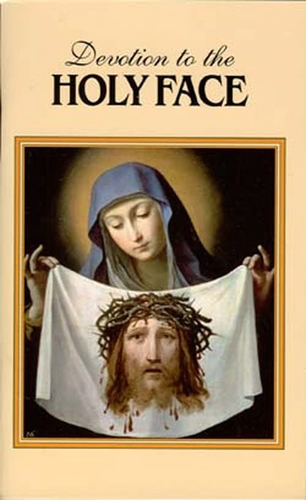 Lastly, How to Make a Good Confession continues the theme – but with the practical goal of using the sacrament of Penance as Our Lord intended – the source of pardon and peace.
Of course in light of our newsletter theme, we must also mention the excellent booklet, Devotion to the Holy Face. It is a small but a powerful aid for appreciating and keeping this devotion, filled with history, anecdotes and prayers. The brief history of the devotion includes Saints we did not include in this newsletter, such as St. Augustine, St. Bernard, and St. Gertrude. There is a beautiful section of prayers and meditations.
New Items
We have had many requests for a "votive size" of the 100% beeswax candles that we carry. We asked the young artisan who hand makes these candles if she could make this style, and she was happy to oblige. They are available in packages of twelve. We have also added small tea light candles.
Many new resin statues are now on our website, including Sacred Heart, St. Michael, St. Anthony and St. Francis. These statues are small, but beautifully detailed and affordable.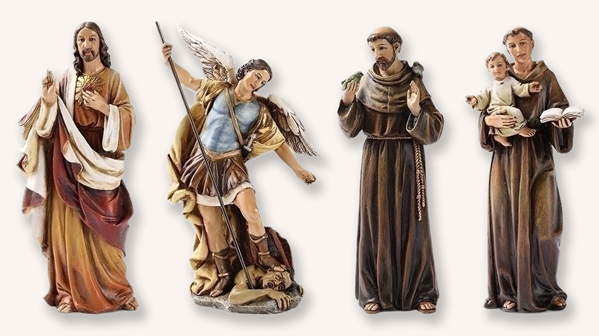 Community News
Holy Face Enshrinement
While devotion to the Holy Face is a longstanding Carmelite devotion, and one of our Sisters even bears this title, we have recently renewed this devotion in a special way in our Community. As a gift, a good friend of the Community sent us a very old, beautifully framed image of the Holy Face. This particular image has a distinguished history! Pope Pius IX, a pope who suffered much at the hands of enemies whose descendants yet persecute the Church today, was so moved by the revelations of the Holy Face to Sr. Mary of St. Peter that he commissioned artists to make copies of the image of the Holy Face found on the veil. The copies were then touched to the relic of St. Veronica's veil and to instruments of the Passion of Christ. The gift our friend gave is one of these that were signed and sealed on the back by Pope Pius IX himself.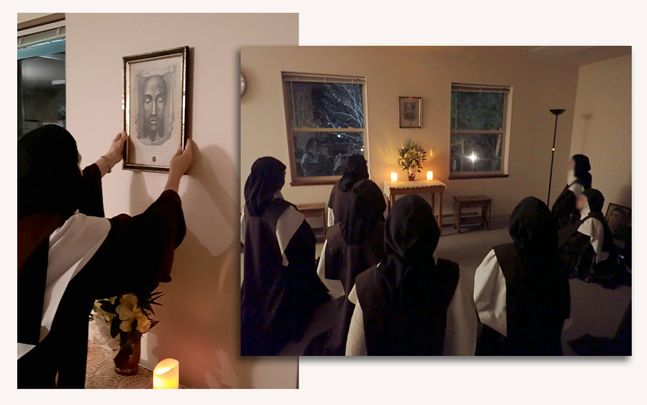 We have placed this special image in our new Oratory (some of you may remember from our newsletters last year how we are converting the old sewing room into a much needed private oratory) with a special ceremony and Community prayers. The relic providentially came into our hands during these troubled days in our nation and in the world – almost like "marching orders" for our life of prayer and reparative sacrifice. We love catching a glimpse of the image enshrined in the oratory whenever we pass that way during our busy work days, reminding us how all of our duties, even the most menial, can become penitential, reparative, meritorious if done with love and in union with Our Divine Lord.
Puppies

Yes, you read that correctly – puppies! February marked the arrival of several new four-legged members to our Community. Meika gave birth to four German Shepherd puppies on February 12th, thanks to the help of one of the Sister's Mom (who bred Border Collies) who has given us a lot of help and advice through phone.

The single Male (red collar), who we've been calling Maverick, was the first born. He's a calm solid citizen who likes his food, but sometimes sneaks in the side way by climbing under Meika's legs. He prefers to sit back and leave the squabbling over "top dog" to the girls and is the champion when it comes to wagging his tail…and cuddling. He's always cuddling up to one of his sisters or taking a snooze on mom's front paw. The first nickname for the yellow collar female was, The Army Tank. She's large, fast, and the one that has it all together. She's the first to start crying and stirring everyone up – AND the first to the food. Sunny is her other name. The green collar pup is always right on Sunny's tail, but has a feisty, fiery side, always ready for the fight. She's been nicknamed A Little Zelie. Those who are familiar with our 5-year-old Zelie from past newsletters will understand all that implies. She was the last to be born, but had no problem knocking all of her siblings aside for her first meal. The little one with the orange collar is definitely the smallest of the litter. Un-officially nicknamed Edelweiss (or sometimes just "little whitey") because of her petite frame, single white paw, and white star on her breast. Early on, she was always getting pushed aside by the others, but now she's fighting for her place and stealing milk from her brother – so perhaps there is a good deal more fight in this little one than we thought!

The puppies grow and change by the hour, and by the time we finish this newsletter and send it out, all of the above will already be ancient history! We enjoy watching them make puppy progress – starting to use their noses the first time, wagging their tails the first time, getting their little legs underneath their fat bellies to take their first wobbly steps, opening their eyes… We know the weeks will fly by, and before we know it they will be old enough to go to their new homes. So we are relishing this time that we have them. For all but one of us, this whole puppy event is a new experience. Just to see German Shepherds small is unusual for most people! But to be able to study them and watch them grow; to observe their characters and temperaments emerge, is a little gift from the good Lord – quite fascinating and, of course, sometimes very funny!
Meika is doing well and is a wonderful mama. We have been keeping her behind closed doors and separate from Zelie, since at this point she guards her puppies most jealously. But Zelie loves the puppies almost as much as Meika does, and waits outside her door all day waiting for a glimpse of one. In a couple weeks' time they will be old enough to play with, and Meika will be ready for help in keeping them occupied! On our side, we are getting ready for those razor-sharp puppy teeth that wreak havoc on socks, sandals, habits, fingers… One of the Sisters joked that we should invest in steel-toed boots! Alas, if only "steel-toed" was compatible with "discalced."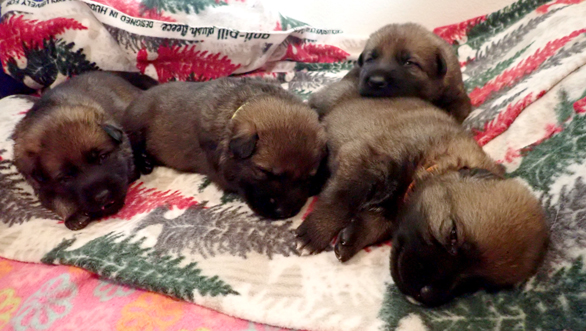 Other News

In the Sewing Room, we are finishing up a vestment in honor of Our Lady of the Holy Rosary. We have been working on a new technique and are excited to see the final results. A few more big/ambitious projects are planned for the next two years, and we hope to implement all we have learned the past few months on the new projects. The sewing room also keeps busy with new corporals and altar linens for our altar, as well as habits and habit repairs.
The Lenten fast always entails brainstorming in the kitchen for nutritious non-dairy, eggless recipes: how many different ways can you cook a bean? And how many different kinds of beans are there? We believe that we have, at this point, discovered almost all of them – but are certainly open to new ideas. Tuna, sardines, salmon and of course nuts, round out the options for our Lenten fare. It is always good to keep in mind each day throughout Lent the beautiful reasons for fasting, as given in the liturgical prayer, the Preface of Lent: "… for by fasting of the body, You curb our vices, You lift up our minds, You give us strength and reward us, through Christ Our Lord…"
We have had our share of snow, wind, and biting cold; though, we have nothing to complain of hearing about the devastation and prolonged freezing temperatures in other parts of the country. As we listen to the wind whip around our building we keep all of these people in our prayers!
As we close, we send our promise of earnest prayers for you during this sacred season. With the guidance of the Holy Liturgy, we offer prayers such as this simple but beautiful one:
Protect Your people, Lord, and in Your mercy cleanse them from all sin,
for no harm shall hurt them if no wickedness has dominion over them…
Grant that the sacrifice of the fast may be fruitful for Your servants!
In Our Sorrowful Mother,
Your Carmelite Sisters